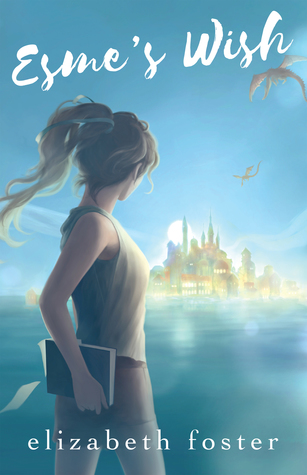 When fifteen-year-old Esme Silver sets out to search for her missing mother, Ariane, she is transported to the alternate realm of Aeolia: a world enchanted by the gods and steeped with myth and magic. With her newfound friends, Daniel and Lillian, Esme retraces her mother's steps in the glittering canal city of Esperance, untangling the threads of Ariane's double life. But the more Esme discovers about her mother, the more she questions whether she really knew her at all. 
---
Having always been a fan of fantasy novels, I was excited to delve into this one. The book shows hints of Rick Riordan's writing style with the world building techniques of George R R Martin
The word building would definitely have to be my favourite aspect. Everything from the beaches to the architecture is described in such precise detail.The author has blended real world locations such as Venice and Ireland and added fantastical elements to create this new world of Esperance. I find that with so many fantasy novels already out in the market it can be difficult to build a unique setting for your novel.
The plot was slow going at times but there was always an underlying mystery and intrigue that made you want to continue reading. It was set out in a logical sequence which meant that readers won't get lost and won't get too confused with the new vocabulary. I wouldn't say the story line was predictable as you were discovering this new world with the protagonist so you had no idea what was coming next
In terms of the characters I found the character building to be quite interesting regarding the Gifts that each characters might possess and all the mythical creatures. I found it kind of a refresher that there was no direct romance in the novel as it becomes quite commonplace and cliche. The dialogue made sense. One thing that I really liked was how the author weaved the art form of painting into the novel, I don't often read texts where there is such an appreciation of drawing and painting.
Overall, a very good read and I look forward to the upcoming novel Esme's Gift in 2019!