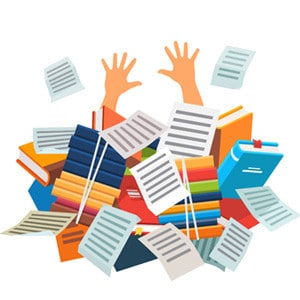 So after a year at college I have discovered some apps and resources that have been literal life savers throughout my time. These can also help someone in day to day life or even people in high school
Google Drive
From storing personal files to backing up my academic work, I highly recommend exploring some kind of cloud storage. Google Drive has always been my go to because it's linked to my Gmail account and it's easy and it also means my work is secure in the cloud up there
Pro tip for college: ALWAYS back up your work
Google Docx
Following on from that is google docx. These come most handy when you're doing group or partner work as multiple people can edit the same document at the same time while being miles apart! Not only that but my friend and I would take lecture notes on the same doc so we were getting double the knowledge and double the insight
OneNote
Once you get to college handwritten notes become a scarcity which is why OneNote is the best platform I believe. Instead of having five hundred different word documents you have one space for all your subjects and all your week's worth. It's literally your one stop shop for note taking
StickyNotes
On my Windows 10 the sticky notes application comes installed but nonetheless, just having something up on your screen to jot down important times and dates is always handy. It's also great for list making
Cite for me
I don't know how I went almost 20 years without this in my life. It creates your bibliography for you! you just select whether you want Harvard or MLA etc and fill in all the fields and voila!
Lost on campus
This app is a lifesaver in terms of finding rooms and lecture theatres and even coffee shops on campus. What I love about this app is that it shows pictures of the place you're trying to find which just makes it so much easier
Those are all the hacks I have for now, let me know what works for you!