Title: Sense & Sensibility
Author: Jane Austen
Genre: Classics
Synopsis: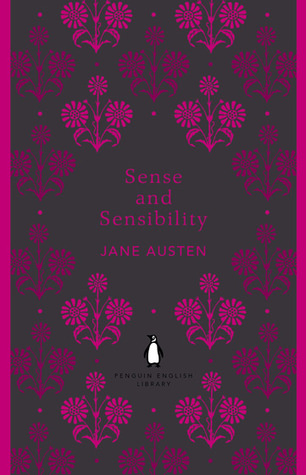 Jane Austen's novel tells the story of Marianne Dashwood, who wears her heart on her sleeve, and when she falls in love with the dashing but unsuitable John Willoughby she ignores her sister Elinor's warning that her impulsive behaviour leaves her open to gossip and innuendo. Meanwhile Elinor, always sensitive to social convention, is struggling to conceal her own romantic disappointment, even from those closest to her. Through their parallel experience of love – and its threatened loss – the sisters learn that sense must mix with sensibility if they are to find personal happiness in a society where status and money govern the rules of love
This book, although not THE most wonderful book I've ever read, was interesting.
Austen places such great emphasis on her characters and in this book more than others. You will meet characters with different consciences and pasts and whom all have varying responses to the same situation. The beauty of Austen's work I believe, lies in creating characters and situations that are still relevant to the present day.
In this novel, there was the highly important theme of secrecy. Basically, every main or sub character has some factor of concealment in their story line and it doesn't end well obviously. There is also the social concept of marrying for money, which is still somewhat relevant. Leading people on, unrequited love and fake friendships are some other concepts explored in the novel.
Personally, I really admire how relevant the characters and themes are, the writing has a natural smooth flow to it and as always Austen has created memorable characters. However, I believe the novel dragged on which is a major turn off for me and there wasn't as much consistency in the story as I would've liked.
Rating