I'm back with another one of these!
If you're wondering what Cover To Cover is, it's basically an excuse for me to analyse beautiful covers of the same book and in the end I decide which one I like best. Here's the first ever Cover To Cover post.
Today's book is…All The Bright Places by Jennifer Niven. This has been one of my favourite books of 2015 so i couldn't go without doing a Cover To Cover on it.
The English Edition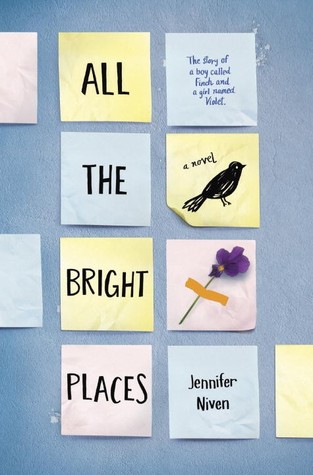 I like the simplicity of this cover. The post-it notes are symbollic yet they give the cover a sort of uniqueness as well. The cover is also a bit cutesy because of the Violet and Finch on it.
The Spanish Edition
This cover reminds me of Eleanor & Park big time. It's cute but can sometimes appear bare in my opinion.
The Portugese Edition
I like the simplicity of this cover as well and I'm not sure what the train thing is but the boy jumping and the girl reaching out is obviously symbolic.
The Italian Edition
The fact that it is sideways is annoying me. The cover doesn't seem to represent the book very well to be honest.
The Polish Edition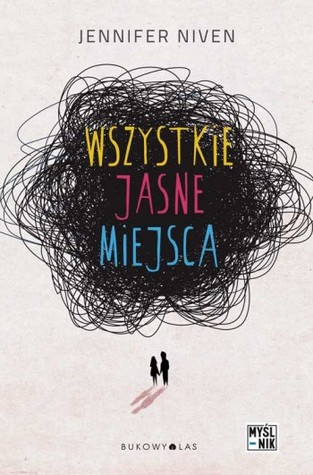 I believe this is a pretty artistic cover. Although I can't help thinking it might also appear careless to some.
The Serbian Edition
I think this is also a cute little cover with its post-it notes and patterns at the bottom I also like the font
The Swedish Edition
Again this cover has simplicity through its origami vibes and colour theme.
The German Edition
This cover seems romantic and again there's the blue colour scheme which most covers have in common. The font seems to be bothering me
The Verdict
If I were to walk into a bookstore and had to pick one of these covers…
It would be a hard choice and I'm not in a state of mind to make that choice so let me know in the comments below which cover you like best!