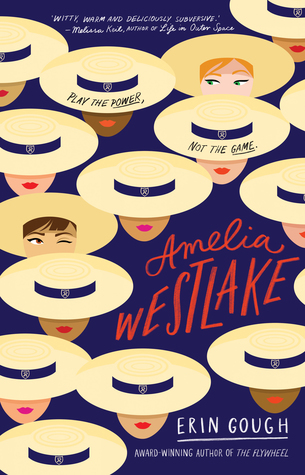 Two very different girls, and one giant hoax that could change – or ruin – everything.
Harriet Price has the perfect life: she's a prefect at Rosemead Grammar, she lives in a mansion, and her gorgeous girlfriend is a future prime minister. So when she risks it all by creating a hoax to expose the school's many problems – with help from notorious bad-girl Will Everheart, no less – Harriet tells herself it's because she's seeking justice. And definitely not because she finds Will oddly fascinating. 
But as Will and Harriet's campaign heats up, it gets harder for them to remain sworn enemies – and to avoid being caught. As tensions burn throughout the school, how far will they go to keep their mission – and their feelings for each other – a secret?
---
This is THE social justice book of the year
Amelia Wetslake had me in her grips from the first line of the book. It's witty, it's emotional but most of all it is relevant.
In an over-saturated market, it is often difficult to come across a book that has something to tell you, something to leave you with. I came out of this book feeling like I had learned a thing or two. It teaches you to stand up for what is not right and it teaches you to be courageous but most of all it teaches you to be kind
The setting of a high school is so cliche but this book puts a twist on this by adding a bit of sleuthing and a bit of romance. What I enjoyed the most was how you could sometimes feel like you were having a conversation with the author herself. The book does an amazing job of portraying how today's youth actually have opinions about some of the most important topics.
In terms of character development, the book puts across the message that no one is ever how they seem as in there is always more to a human being than what meets the eye.
The stand out point of the novel is definitely the dialogue within the novel itself and the dialogue it encourages. Readers such as yours truly are left with an urge to sit people down and just talk about capitalism or male privilege
I cannot recommend this book enough
Amelia Westlake released on 1 April 2018 and can be found across the book world!