Title: The Raven King
Author: Maggie Stiefvater
Series: The Raven Cycle #4
Genre: YA Fantasy
Synopsis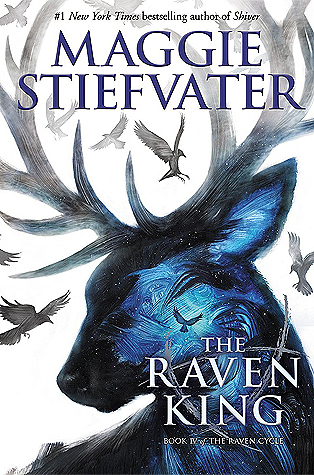 For years, Gansey has been on a quest to find a lost king. One by one, he's drawn others into this quest: Ronan, who steals from dreams; Adam, whose life is no longer his own; Noah, whose life is no longer a lie; and Blue, who loves Gansey… and is certain she is destined to kill him.
Now the endgame has begun. Dreams and nightmares are converging. Love and loss are inseparable. And the quest refuses to be pinned to a path.
I have a lot of mixed feelings about this novel. In a way there was a sense of finality and completion to the whole thing and I felt satisfied finishing it but there were a lot of things that displeased me.
The book seemed to deviate from its purpose I feel like, I mean I have to be vague here because spoilers but this whole new agenda or problem was introduced and it's like the last three novels almost didn't happen.
There was a certain depth lacking to the book I feel like, while some parts were written so beautifully and you got caught up in the euphoria, a majority of the novels I feel like wasted words on describing things and events that really didn't require so much detailing in my opinion. I've always liked Stifvater's writing because of the adrenaline and thrill that comes with it and that was lacking here.
Character development didn't seem to be the central focus of this novel either, I mean we saw the right characters getting with the right characters but that's it. The book was highly focused on plot and telling a story. There were a lot more supernatural elements almost brimming on the edge of being a horror story.
In a lot of ways that's all this book was, a fairy tale story with an end that everyone wanted
Rating