Basically a recap of my week (mainly focusing on the bookish aspects) due to a lack of blog post ideas or not having read enough books to review grr.
Here are the exciting things that happened in my life this week.
LEO WON OSCARS
I'm sure you've heard all about it and I cannot express how happy I was and even more proud when he used that platform to address climate change. What a beautiful human Leonardo is ❤
BOOK BARGAINS
So I ventured into the book store the other day and The Secret Diary of Lizzie Bennet was there, on sale for $5 and I just had to. You don't realize what a miracle it is to find a decent book for such a cheap price in Australia.
WRITERS' WEEK
So in my city, it is currently the annual Writers' Week where authors basically give talks about their books and such. We went there for an excursion for English and I must say it was mediocre.

Myself and a friend sat through Vriginia Reeves' talk on her book Work Like Any Other. While the talk itself was too technical for us, the writing was very engaging evident when she read out excerpts for her book. I LOVE AUTHOR READINGS.
THE COVER FOR GEMINA
The cover for Gemina, the second book in the Illuminae series which i absolutely ADORED is out and it looks beautiful and I need it, I need it right now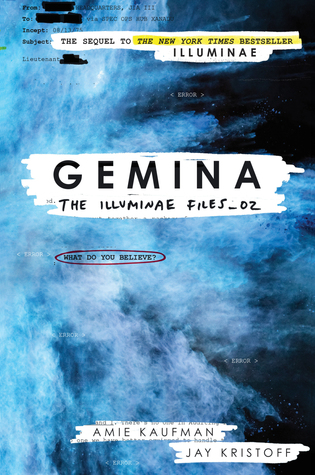 I SURVIVED ANOTHER WEEK OF YEAR 12
Never fazes to amaze me….