Deck the halls! With Christmas so close by it was inevitable that I do a festive tag so here it is!
Btw I found this tag on The Honest Bookclub's blog
Do you have a favourite winter read?
Not in particular but I find that during winter time I'm more drawn to reading fantasy and during summer time it's more contemporary reads.
Find a book with blue on the cover?
The first one that popped into my head is All The Bright Places by Jennifer Niven which I did a post on earlier today
Find a book you'd use as a star on a Christmas tree?
My ten year anniversary version of Looking For Alaska because it's so golden and pretty
Pick one fictional place that would be perfect for a winter vacation?
Narnia! without any evil beings and oh that book converted me into a fan of Turkish Delight so
Pick one fictional character you'd take with you on your winter vacation?
One?? hard choices hmm..Augustus Waters! I feel like he'd be up for any grand adventure with me and probably scare the enemies off with his charm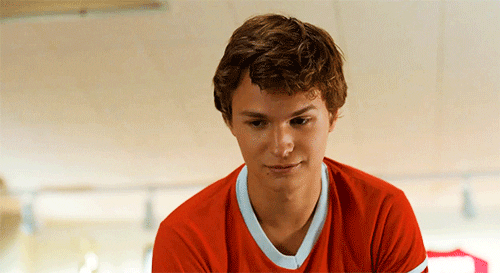 Name one book on your wishlist this year?
Ready Player One by Ernest Cline which I received from my Aussie YA Bloggers Secret Santa!!
Favourite holiday drink, treat and movie?
Hot chocolate because winter and I will forever adore Marshmallow Santas and Home Alone is always a cracker
That's the tag for you, feel free to tag yourself and comment down below with a link so I can read your answers!