I saw Jessethereader do this tag on Youtube here  recently and it seemed fun so I'm gonna join the bandwagon and do the Book Courtship tag huzzah!
Phase 1 – Initial Attraction: A book that you bought because of the cover?
Easy, Looking for Alaska Tenth Anniversary Edition. I read the book a few years back but I needed this one!

Phase 2 – First Impressions: A book that you got because of the summary?
Throne of Glass by Sarah.J.Maas
The blurbs are so epic and give you this feeling of anticipation I just love reading them out loud to my friends.
Phase 3 – Sweet Talk: A book with great writing?
This is a hard one because writing is so quintessential to a good book. I'm gonna say The Name of the Wind by Patrick Rothfus
It's adventurous but witty but poetic at the same time. Just.Need.More

Phase 4 – First Date: A first book of a series which made you want to pick up the rest of the series?
Cinder by Marissa Meyer
I was like I need to buy the second and the third book RIGHT NOW. Seriously so good.
Phase 5 – Late Night Phone Calls: A book that kept you up all night?
We Were Liars by E.Lockhart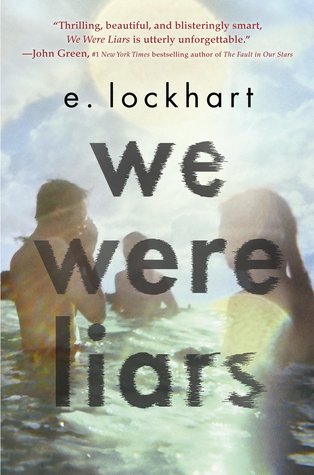 This book is so compelling and I couldn't put it down without knowing the ending. oh the ending.
Phase 6 – Always on my mind: A book you could not stop thinking about?
The Handmaid's Tale by Margaret Atwood
I recently read this book and let me tell you this shiz is heavy. There are so many concepts in here where you're just like "why" or "how". Definitely a though provoker.
Phase 7 – Getting Physical: A book which you love the way it feels?
Isla and the Happily ever after by Stephanie Perkins
I love matte things and this book is so..matte so yeah
Phase 8 – Meeting the parents: A book which you would recommend to your family and friends?
The Book Thief by Markus Zusak
Emotionally Beautiful and it's historical I mean who doesn't love history
Phase 9 – Thinking about the future: A book or series you know you will re read many times in the future?
I don't re-read. Wow the amount of times I've said that statement on this blog is ridiculous. But I guess I'll never mind picking up Perks of Being a Wallflower.
And all the fangirls collectively sighed…
Phase 10 – Share the love: Who do you tag?
I'm too lazy on this Sunday morning to tag people. So if ye wanna do this tag DO IT and leave it in the comments so I can stalk you okay? cool.